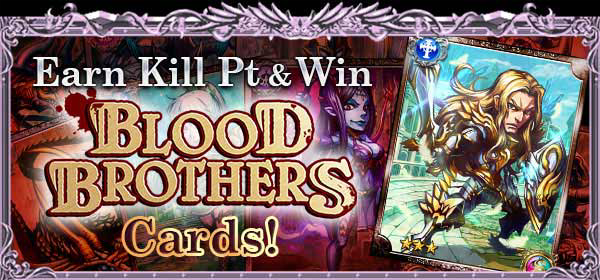 This cross-over event was available from March 7 - 21, 2013.
"Blood Brothers" Special Cards
Edit
Collect all 14 Blood Brothers special cards and you can receive RR Guaranteed CP Ticket as a bonus!
* Cards 1-4 are Vipercalia Battle Royale Victory Point rewards, 5-14 are event Kill Pt rewards.
Blood Brothers x Deity Wars
Edit
Due to the cataclysmic dimensional distortion in the current event "Cross Gate Vipercalia", the world of Mobage's RPG Blood Brothers has crossed over the boundary of space and connected with Deity Wars!
About Blood Brothers
Edit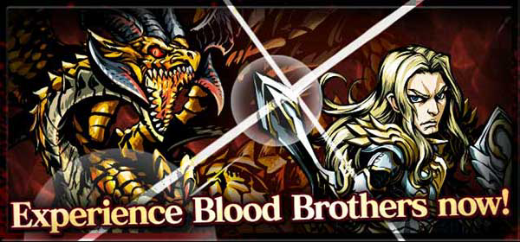 Blood Brothers is a dark fantasy game, a tale of a hero turned vampire, who must bind an army in a pact of blood in order to exact vengeance on a corrupt empire. Choose one of eight heroes - knight, samurai, high elf, dark elf, ape, lizardman, dwarf, or goblin - to lead your army to victory.
Ad blocker interference detected!
Wikia is a free-to-use site that makes money from advertising. We have a modified experience for viewers using ad blockers

Wikia is not accessible if you've made further modifications. Remove the custom ad blocker rule(s) and the page will load as expected.