Quick Stats
Element
Rarity
Type
Cost
Earth
R
ATK
12
Craftsman God Hephaestus [R]
---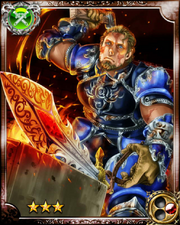 Stats
Skill
Earth Energy: Raises attack power of your army's earth elements for battle slightly
Craftsman God Hephaestus [R+]
---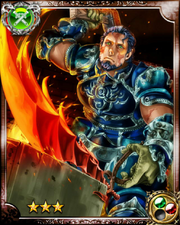 Stats
Skill
Earth Energy: Raises attack power of your army's earth elements for battle slightly
Craftsman God Hephaestus [R++]
---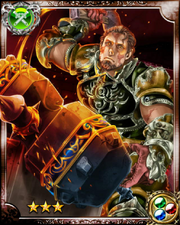 Stats
Skill
Earth Energy: Raises attack power of your army's earth elements for battle slightly
Craftsman God Hephaestus [RR]
---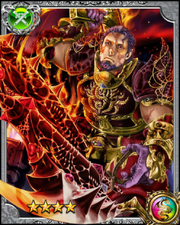 Stats
Skill
Earth Plus: Raises attack power of your army's earth elements for battle somewhat
Craftsman God Hephaestus [R]: ATK +1100
Craftsman God Hephaestus [R+]: ATK +1200
Craftsman God Hephaestus [R++]: ATK +1300
Craftsman God Hephaestus [RR]: ATK +1400
Completion: Break Attack
In Greek mythology, Hephaestus is the god of fire who is the patron of blacksmiths, craftsmen, and artisans. He forged weapons for the gods of Olympus. He tends to be depicted as lame and misshapen either due from his birth or as a result of his fall from Olympus.
His card doesn't have a description.
Ad blocker interference detected!
Wikia is a free-to-use site that makes money from advertising. We have a modified experience for viewers using ad blockers

Wikia is not accessible if you've made further modifications. Remove the custom ad blocker rule(s) and the page will load as expected.