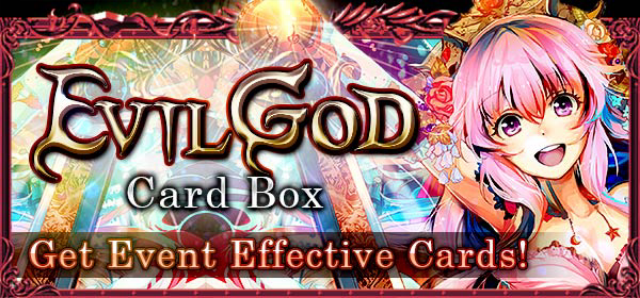 Evil God Card Box is a card box that accompanied the event Fullmoon Party - Advent of the Evil God. It was available from January 15 to January 24, 2012.
Limited Series Cards
Edit
Step Up Card Box
Edit
Step
MobaCoins (MC)
Rewards
1
100
From Legend CP x1
Life Elixir x1
2
300
From Legend CP x2
Life Elixir x2
3
500
From Legend CP x2
Life Elixir x3
+1 Card from Evil God Box

1 Time CP
Edit
Pulling one card out will give you:
Card randomly picked out of the Box
Life Elixir x1
10 Times CP
Edit
On the last day the card box was available, the chances of getting SSR and SR cards from the card box were increased by 10 times when pulling out 10 cards.
With 10 pulls at once, you ameliorate your chance of getting a very rare card!
7 random cards and 3 Evil God cards
Battle Elixir x5
Life Elixir x10
Step Up Bonus Card Pack
Edit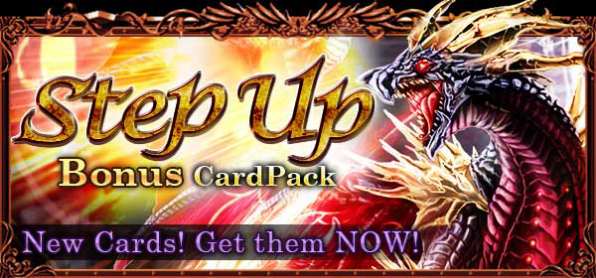 The Step Up Bonus Card Pack was added on January 22, 2013 for the last two days the card box would be available.
* Steps 2, 3, 4, 6 must be repeated twice.
Evil God Banners
Edit
Ad blocker interference detected!
Wikia is a free-to-use site that makes money from advertising. We have a modified experience for viewers using ad blockers

Wikia is not accessible if you've made further modifications. Remove the custom ad blocker rule(s) and the page will load as expected.