Quick Stats
Element
Rarity
Type
Cost
Earth
NN
DEF
8
Gremlin [NN]
---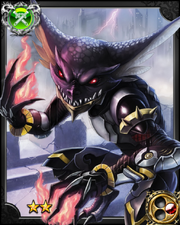 A magical creature created by an ancient magic civilization. It is sneaky and loves to destroy things. Best to defeat it before it calls other gremlins.
Stats
Skill
None
Gremlin [NN+]
---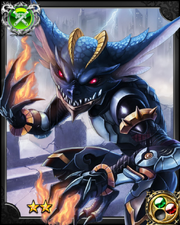 It was created by mages in an ancient magic civilization to construct massive magic weapons. Once the civilization withered away the gremlins were left to survive on their own, becoming wilder and more ferocious.
Stats
Skill
None
Gremlin [NN++]
---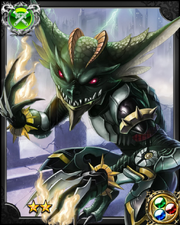 It is still used by some military forces to effectuate rapid and risky works in constructing weapons. However, if not managed properly, they can organize themselves to revolve and rampage.
Stats
Skill
None
Gremlin [R]
---
Gremlins feed off the bad intentions of people. They like to promote war and engage in war making them both exploitable and dangerous.
Stats
Skill
None
Gremlin [NN]: DEF +700
Gremlin [NN+]: DEF +800
Gremlin [NN++]: DEF +900
Gremlin [R]: DEF +1000
Completion: DEF +1200
Ad blocker interference detected!
Wikia is a free-to-use site that makes money from advertising. We have a modified experience for viewers using ad blockers

Wikia is not accessible if you've made further modifications. Remove the custom ad blocker rule(s) and the page will load as expected.