Quick Stats
Element
Rarity
Type
Cost
Heaven
R
N/A
250
Halloween Kujata [R]
---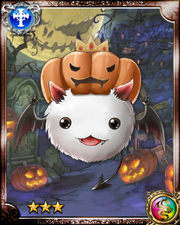 Used as special ingredient for enhancement to yield lots of EXP, this Kujata is out to get plenty of candies in exchange of good luck for the new seasonal cycle.
Stats
Skill
None
N/A
Ad blocker interference detected!
Wikia is a free-to-use site that makes money from advertising. We have a modified experience for viewers using ad blockers

Wikia is not accessible if you've made further modifications. Remove the custom ad blocker rule(s) and the page will load as expected.