Quick Stats
Element
Rarity
Type
Cost
Earth
NN
ATK
7
Nina [NN]
---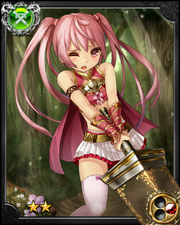 Becoming a warrior is not easy. It takes one cut, one stab to become incapacitated for life if not dead. Not a path to longevity.
Stats
Skill
None
Nina [NN+]
---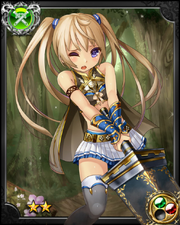 I can't handle the heavy, big swords. It's better to use small swords in that case. The same case can be said for any tools.
Stats
Skill
None
Nina [NN++]
---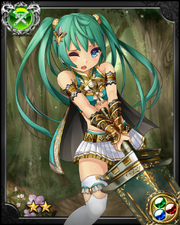 The world is an extreme place. At one place everyone is respectful, at another everyone is looking to rob and hurt you. Beyond fighting, avoiding the dangerous place is most important in staying safe.
Stats
Skill
None
Nina [R]
---
I've learned what I can. Now let us see what I can actually do to help others and myself with or without a sword.
Stats
Skill
None
Nina [NN]: ATK +800
Nina [NN+]: ATK +900
Nina [NN++]: ATK +1000
Nina [R]: ATK +1100
Completion: ATK +1300
Ad blocker interference detected!
Wikia is a free-to-use site that makes money from advertising. We have a modified experience for viewers using ad blockers

Wikia is not accessible if you've made further modifications. Remove the custom ad blocker rule(s) and the page will load as expected.