Quick Stats
Element
Rarity
Type
Cost
Hell
N
ATK
6
Undead Warrior [N]
---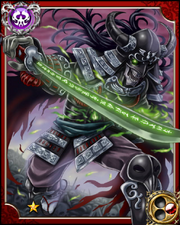 War, more war! I dedicate my blood and life to the pursuit of war! The only place I find life is in battle. (A Warrior's Tale)
Stats
Skill
None
Undead Warrior [N+]
---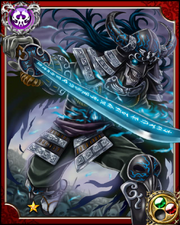 Having a sword and an armor doesn't make you samurai. Bushido isn't just about fighting. Do not confuse us with him. (Yulo Warrior)
Stats
Skill
None
Undead Warrior [N++]
---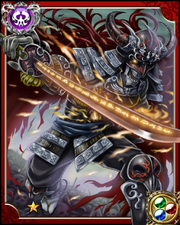 War brings 3 destiny to a soldier. One is victory or life. Two is defeat or death. Three is oblivion. The Undead Warrior seeks victory beyond the grave and oblivion. (Irandia "Tales of War")
Stats
Skill
None
Undead Warrior [NN]
---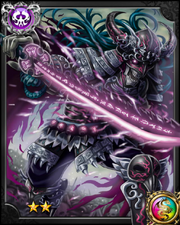 People fight for peace, family, justice, country, who knows. But the Undead Warrior fights for fighting's sake. (Irandia "Tales of War")
Stats
Skill
None
Undead Warrior [N]:
Undead Warrior [N+]:
Undead Warrior [N++]:
Undead Warrior [NN]:
Completion:
Bushido (meaning "way of the warrior") is the Japanese word for the life of a samurai, similar to chivalry.
It is an area boss in the event Magica Magius.
Ad blocker interference detected!
Wikia is a free-to-use site that makes money from advertising. We have a modified experience for viewers using ad blockers

Wikia is not accessible if you've made further modifications. Remove the custom ad blocker rule(s) and the page will load as expected.